Team
Mgr. Jarolím Antal Ph.D.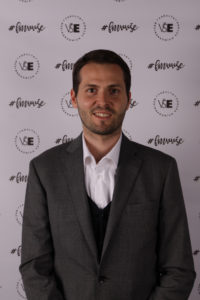 jarolim.antal(at)vse.cz
Mr. Antal holds a Bachelor's and Master's degree in Political Science from UCM University in Trnava, Slovakia. During his studies, he spent one year at the Institute for Intercultural and International Studies, University of Bremen. In 2010, he took part in the International Parliamentary Scholarship Program where he worked as a Fellow of the German Parliament for five months in Berlin in the Office of MP Frank Schäffler.
From 2010 to 2011 and later in 2013, Mr. Antal was a Research Fellow for the Faculty of International Relations at the Prague University of Economics and Business, where he helped with the faculty's Research Plan called "Governance in Context of Globalized Economy and Society." Concurrent with his work in the International Relation's Faculty, Mr. Antal also worked as a Project Manager at the Center for European Studies at the same university. In 2012 he was a visiting fellow at the Center for Transatlantic Relations, SAIS, John Hopkins University in Washington DC.  Between February-Aprill 2022 he was on a research stay at the St. Antonys College, University of Oxford. Since 2014 he serves the director of CES.
His research include: EU-US economic relations, EU trade policy, EU institutions
His publications can be found here